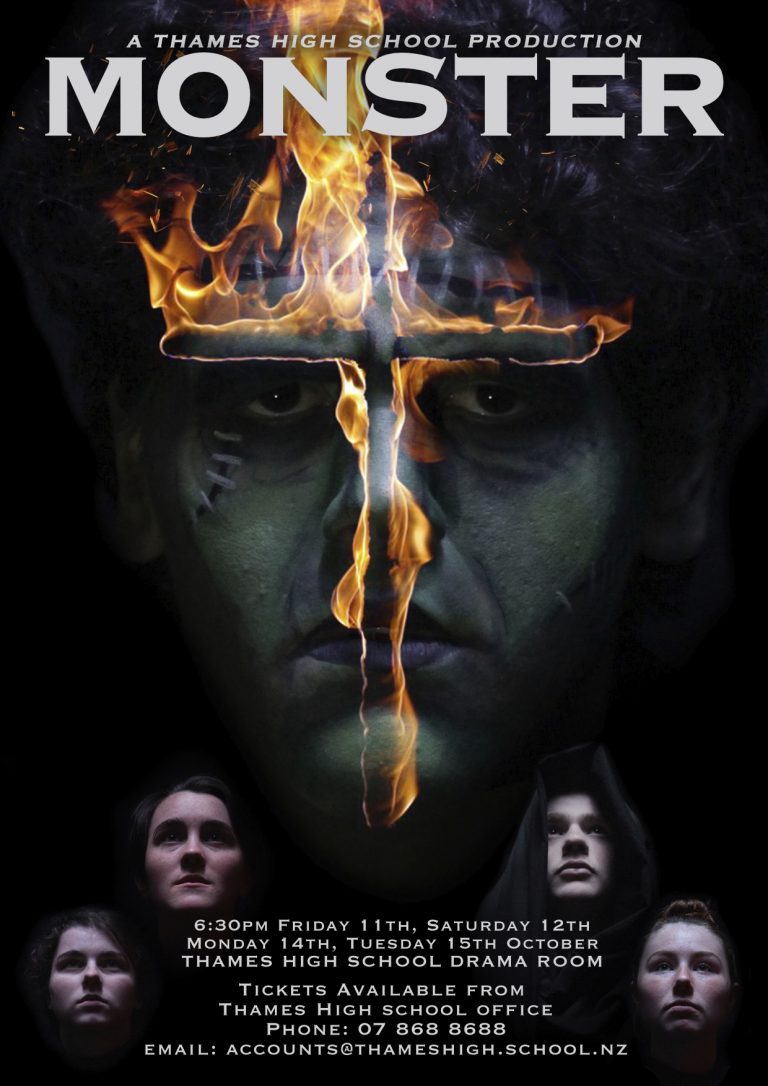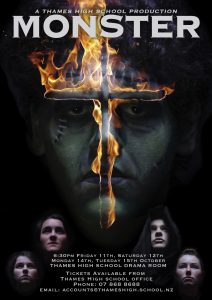 This year an incredibly talented Year 12 drama class present an original adaptation of the Frankenstein story.
This is an emotionally charged play that will assault the senses and make you question your place in society.
So, get in quick, with only 4 performances your opportunity to witness the burgeoning of our young actors' careers will be limited.
Tickets are essential and at a koha of only $10, you will be treated to a truly memorable evening of entertainment.
6.30pm
Friday 11, Saturday 12, Monday 14, Tuesday 15 October
Thames High School Drama Room