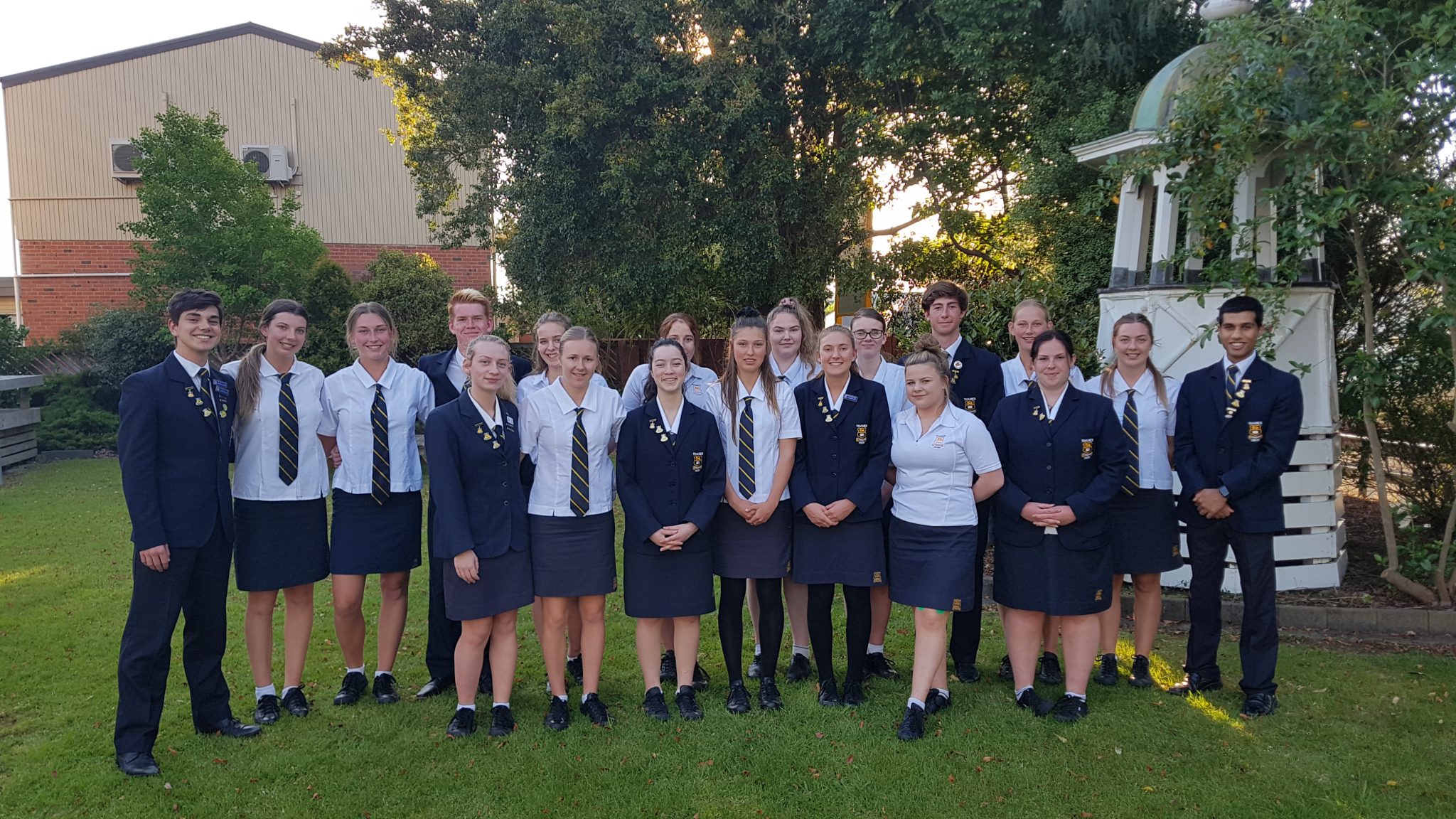 This year 21 of our Year 13 students were rewarded for their academic excellence, academic potential, leadership, community and school involvement, sporting and extra curricula activities by Universities and Private Trusts in the form of scholarships and grants.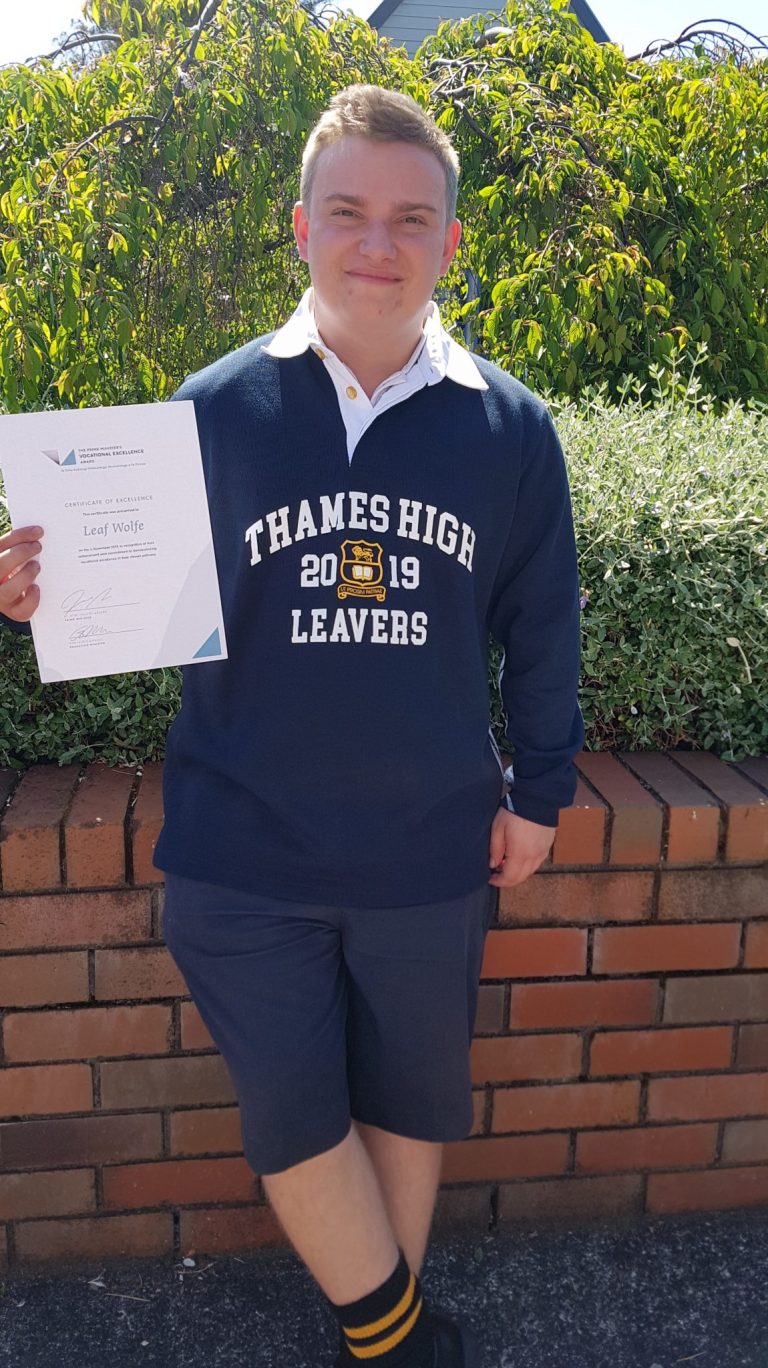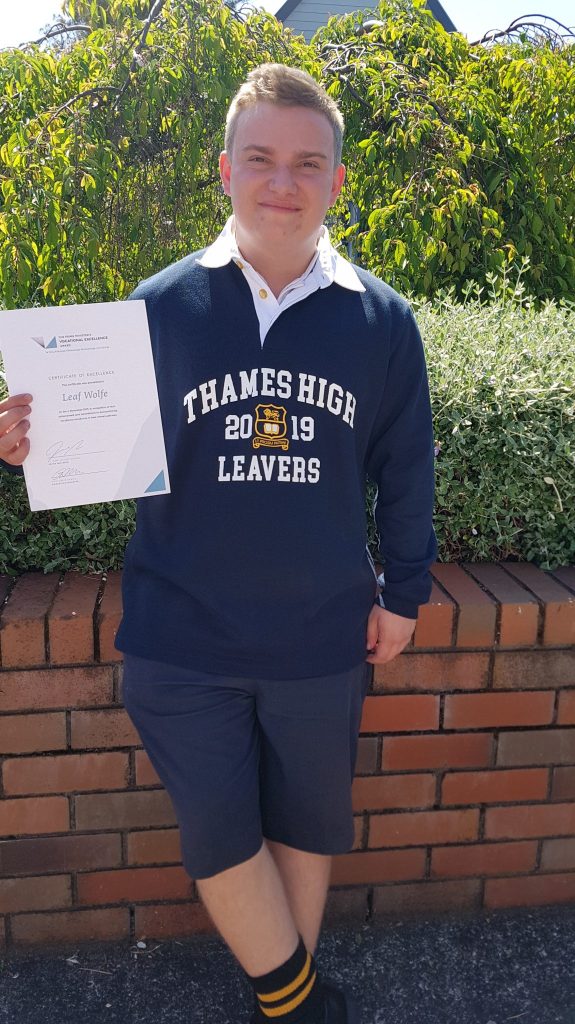 Our students massed over $350,000 to help them on their way to tertiary study in 2020. Hard work by our students, dedication by our staff and opportunities for leadership and extra curricula within Thames High School and our local community has assisted the students in the success.
We would like to congratulate all of the students and wish them all the best for their tertiary study journey. Being recognised by tertiary providers, competing with schools from all around New Zealand, with several top academic achievement awards shows the high calibre of the class of 2019.
As well congratulations to Alex Juby, the first Thames High School recipient of the Keystone Trust Award which will also provide mentoring and internship opportunities in the Construction Industry. (Link to Keystone Trust News)
And to Leaf Wolf  who received the inaugural Prime  Ministers Vocational Excellence Award for his success in the service industry.
Award Recipient
Scholarship Gained
Future Pathway
Kayla Arbury
Waikato University Ko Te Tangata Scholarship for academic potential and community spirit
Kayla  intends to study towards a Bachelor of Arts in History & Psychology
Caitlyn de Groen
Waikato University Ko Te Tangata Manaaki Scholarship for academic potential and community spirit
Caitlyn will attend Victoria University and study for a Bachelor of Communication and Design
Tegan Foster
Waikato University Ko Te Tangata Scholarship for academic potential and community spirit
Tegan will study towards a Bachelor of Business Studies
Wil Johnston
Waikato University Ko Te Tangata Scholarship for academic potential and community spirit
Wil is going to Canterbury University to study for a Bachelor of Engineering
Ruby Richards
Waikato University Ko Te Tangata Scholarship for academic potential and community spirit
Ruby will study towards a Bachelor of Science Technology
Ashleigh Rohrlach
Waikato University Ko Te Tangata Scholarship for academic potential and community spirit
Ashleigh will study towards a Bachelor of Communication
Jessica Ross
Waikato University Ko Te Tangata Manaaki Scholarship for academic potential and community spirit
Jessica will study towards a Bachelor of Communication
Isla Anderson
Waikato University Te Ara Whanui Scholarship for Cultural excellence in Maori and academic success
Isla intends to study towards a Bachelor of Arts in Sociology
Kelly Chang
AUT High Academic Excellence and Significant Student Contribution Scholarship

Victoria University of Wellington School Leavers Tangiwai Scholarship for Academic Excellence and extra curricula

Kelly will attend Victoria University of Wellington to study towards a Bachelor of Design and Innovation
Emma Flynn-Fleming
David Johnstone  Charitable Trust Scholarship
Emma will study Occupational Therapy
Alex Juby
Keystone Trust Scholarship,  Mentoring and Networking Programme
Alex will attend Massey University working towards a Bachelor of Construction
Mitesh Patel
Otago University Leaders of Tomorrow Scholarship
Mitesh will attend Auckland University and study Biomedical Sciences
Hannah Prout
David Johnstone  Charitable Trust Scholarship
Hannah will attend Waikato University studying towards a degree in Teaching
Willow Mobberley
Waikato University Ko Te Tangata Scholarship for academic potential and community spirit

Brian Smith Memorial  Scholarship

Willow will attend Waikato University to study towards a Bachelor of Business Studies
Luciana Quinn
Waikato University Ko Te Tangata Scholarship for academic potential and community spirit

David Johnstone  Charitable Trust Scholarship

Luciana will attend Waikato University and study towards a Bachelor of Law
Maia Yates
Otago University Maori Entrance Scholarship for Academic Excellence and Cultural Diversity
Maia will attend Otago University to study Music Therapy
Georgia Robcke
Waikato University Sir Edmund Hillary Scholarship to inspire Excellence, all round development and leadership.
Georgia intends to study towards a Bachelor of Law at Waikato University
Eva Sorensen
Auckland University Top Achiever Scholarship for Exceptional Students with excellent academic success and leadership potential

Waikato University  Te Paewai o te Rangi Scholarship  for Outstanding Academic Achievement

Eva intends to study Engineering at Auckland University
Hamish Steadman
Auckland University Top Achiever Scholarship for Exceptional Students with excellent academic success and leadership potential

Otago University Academic Excellence Scholarship

Waikato University  Te Paewai o te Rangi Scholarship for Outstanding Academic Achievement

Victoria University  of Wellington Tangiwai Scholarship for Academic Excellence and extra curricula

Hamish intends to study towards a Law degree at Otago University
Letasha Wilder

Otago University Academic Excellence Scholarship for Outstanding Academic Achievement

UC Prospective Students – Emerging Leaders and Bright Start Scholarship

Victoria University  of WellingtonTangiwai Scholarship Tangiwai Scholarship for Academic Excellence and extra curricula

Waikato University  Te Paewai o te Rangi Scholarship for Outstanding Academic Achievement

Letasha intends studying towards a Bachelor of Health Science at Otago University