Show off your creative talents as you show off our town.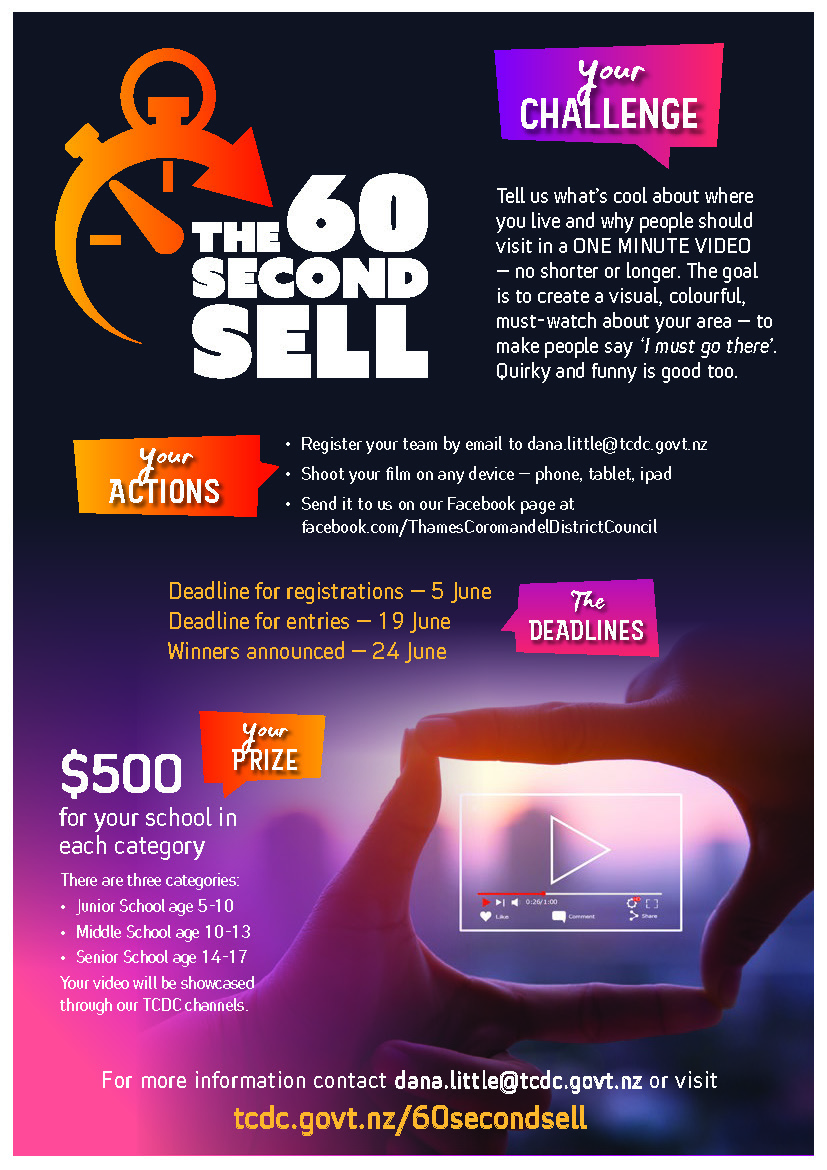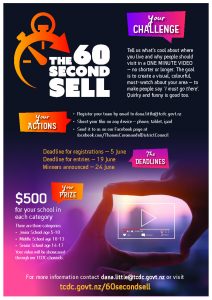 "Our Council has launched a competition for all schools within our district to participate in the "60 Second Sell Competition". The aim is to promote local and boost the profile of our businesses and our district as we come out of the COVID-19 lockdown. Now more than ever we need to show we care about our local economy and showcase our district to the rest of the country as a place to visit. What better way to do so than with a competition to showcase and encourage tourists to visit the Coromandel." Mayor Sandra Goudie, TCDC
Must register by Friday 5 June. Email dana.little@tcdc.govt.nz  with your details of yourself and your team.
Deadline for entries Friday 19 June. Send your promo 60 Second video to facebook.com/ThamesCoromandelDistrictCouncil
More details at TCDC.govt.nz