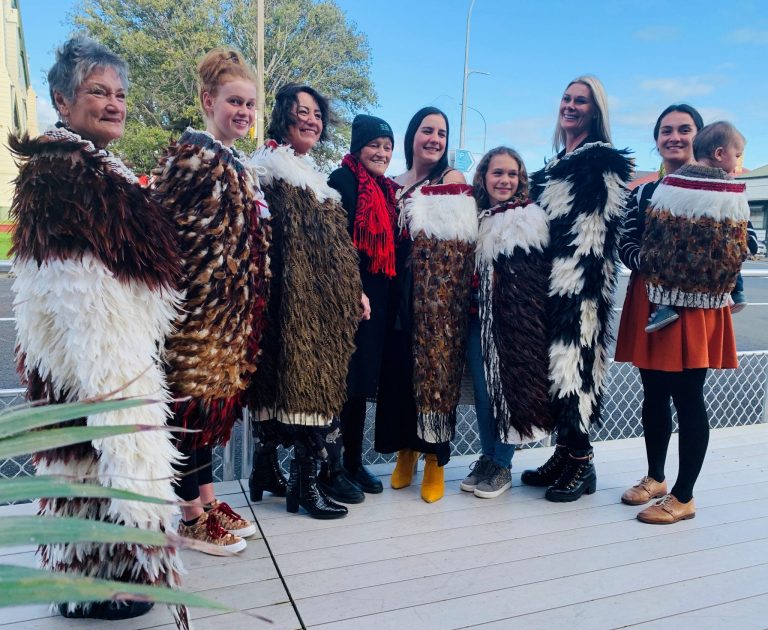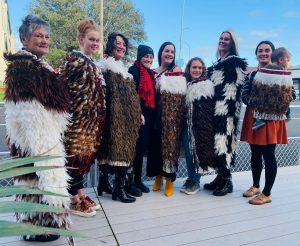 NZ Short Film Pluck Directed by Thames filmmakers Kirsty Griffin (ex Thames High student) and Viv Kernick has won the prestigious prize of Best NZ Short Film in the Doc Edge NZ Film Festival 2020 which means they now qualify for consideration for the 2021 Academy Awards (the Oscars).
About the film: Pluck is a moving and uplifting short film about Jeans journey to weave her daughters korowai, traditional Māori feather cloak. Jean's openness and honesty is refreshing, as she tells her story with humour and frankness. View the trailer here
View the film for FREE: The Doc Edge Film Festival is on now. View Pluck here: https://festival.docedge.nz/film/pluck/
Winning Best NZ Short Film: The Oscar-qualifying 15th annual Doc Edge International Documentary Film Festival (Doc Edge) announced the winners of the 2020 Doc Edge Awards in an online ceremony on 19 June. These awards are a celebration of the vital work of exceptional filmmakers who tell stories from our backyard and around the world.  The award for Best NZ Short film was presented to Pluck filmmakers Kirsty and Viv by Judy Bailey, who shared the judges high praise for the film.  "A strong representative for NZ on the world stage. A story well told and authentic to this country, with good production values, nice animation, uplifting charismatic characters, good pace, original voice, a clever title and a unique topic with a with a relevant message on culture." The film received a grant from NZ On Air and now qualifies for consideration for the 2021 Academy Awards (the Oscars) to be held on 25 April 2021.
About the filmmakers:  Kirsty Griffin and Viv Kernick are award winning filmmakers based in Thames, NZ. Their work includes House of Champions (2019)  Broadcast documentary TV3, Amy Street (2017) 8 episode Web Series and Wayne (2015). They share "Making a documentary is a fantastic adventure based on trust. The stories we tell are about people who can be often seen as just ordinary, we loveto find the thing that makes us all extraordinary." Kirsty and Viv establised Bella Pacific Media in 2011, after spending a year in New York City studying Documentary Photography and Photojournalism at the International Center Of Photography. Full bio attached.
More about the film: 12 years ago Jean learned to weave korowai, traditional Māori feather cloaks. Her source of feathers varies from unravelled feather dusters to roadkill. To date, Jean has made 15 cloaks for her community. But now she faces her own mortality, with the realisation that she hasn't made one for her daughter. For this korowai, Jean takes us on a weka hunt to the windswept and barren Chatham Islands, Rekohu – 600 kilometres off the coast of Christchurch, Aotearoa New Zealand. It's a tough time, given that Jean is now on her third round of chemotherapy, but she is adamantly determined to make one last trip. Jean's openness and honesty is refreshing, as she tells her story with humour and frankness.
Run Time: 27 min.  A special premiere screening of the film was hosted at the Embassy Theatre in Thames, followed by a community screening on Sunday night. The film is now available for audiences to view online.