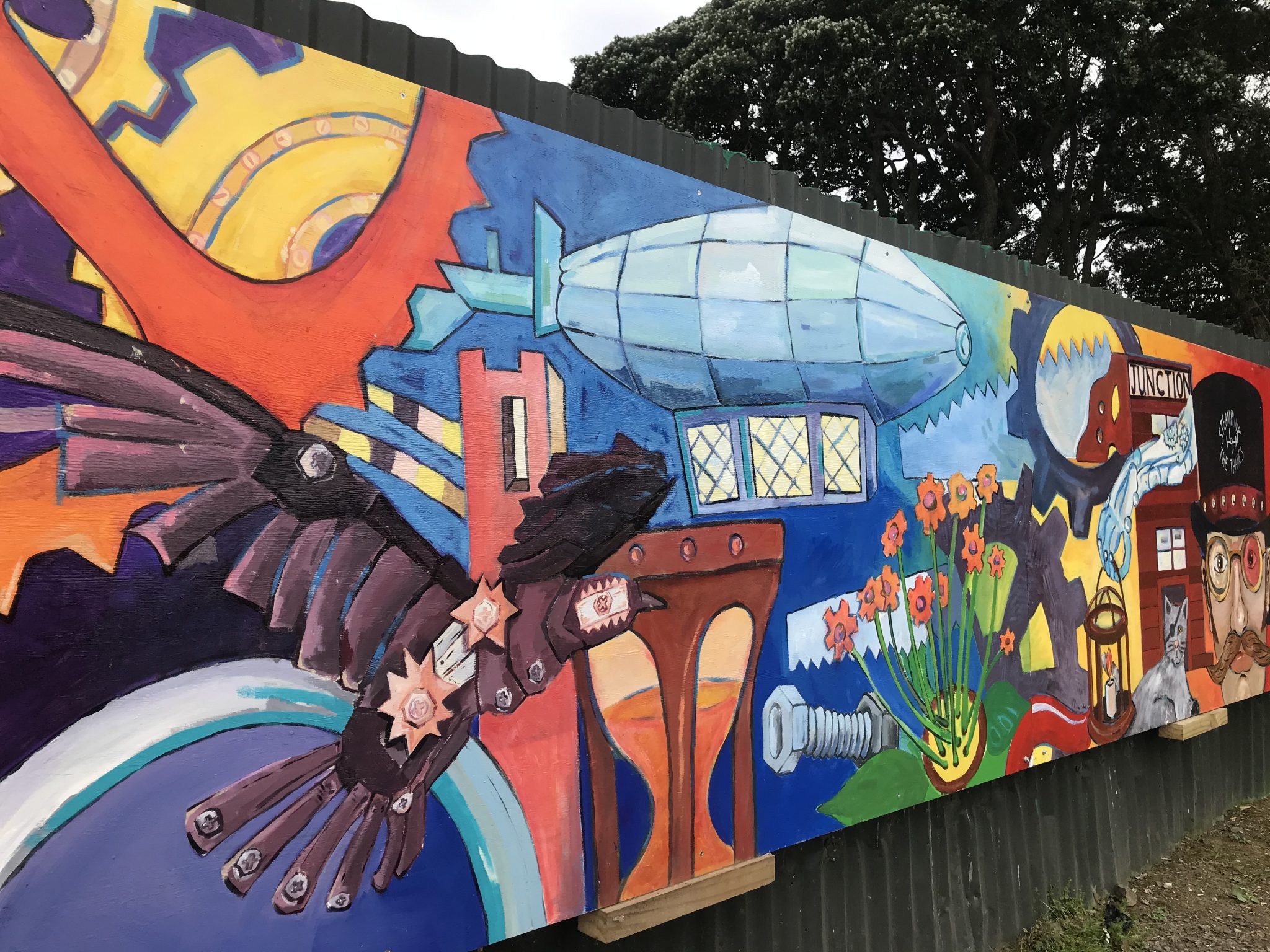 Some of our Art students have recently completed a mural which is sited down at Victoria Park. Back in 2018, Paul Sylvester from the Thames Arts Trust asked the school to produce a Steampunk Mural. The  students came up with a design and began to work on it together.
As this was at the latter end of the school year, they left school before it's completion. So the mural was finished by a range of Year 10 and 11 students. One of those students, Ruby Malloy can be seen in front of the mural. Others involved were Fiona Balfour, Kelly Chang, Cailee Dollard, Nicole Russek, Rosie Thompson, Jenny Yan and Jim Yan.
"Today was the opening of Thames High School's mural at the Albert Street end of the Underfoot Gallery. This colourful Steampunk composite is the culmination of two years' work under the tutelage of Art Teacher Sam Rogers.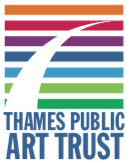 From the left, Martin Rodley is a District Councillor with a special interest in the arts and funding of projects; Sam Rogers and Ruby Malloy represent the students who designed and put the mural together; Bev Groves is a supporter of the Trust; Paul Silvester is chair of the Public Art Trust. Paint was provided by Resene. Funding comes from TCDC and the Thames Community Board.
Our other projects are the Sculpture Trail on the Thames to Kopu Rail Trail and the Temporary plinths enabling artworks to be on show in Thames township. Watch out for more activity!" – Paul Silvester