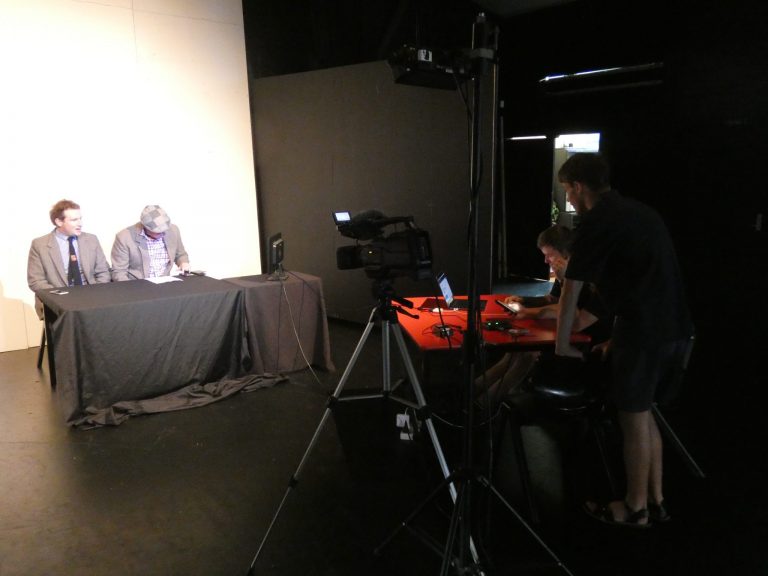 On Friday the 9th of April the Drama techie boys began their collaboration with the Thames Valley SwampFoxes. Marcus and Scotty were looking for a more professional set up for their show and Mr Harrison approached Matua Allen and the techie boys to see if they could provide a studio for the show.
Matua Allen offered the use of the Drama room and the boys set out to create a studio. The studio and equipment worked well on the day and the boys did a great job of filming the show. The boys are gaining incredible real life experience and are continuing to improve their contributions to the show. While everyone else is enjoying their school holidays the boys are continuing to produce the programme every Friday. Link to Swampfox Facebook page
In the picture you can see Scotty and Marcus at work. The boys are there filming and providing the technical support for the show. The boys are Graeme, Luke, Henno and Alaska.