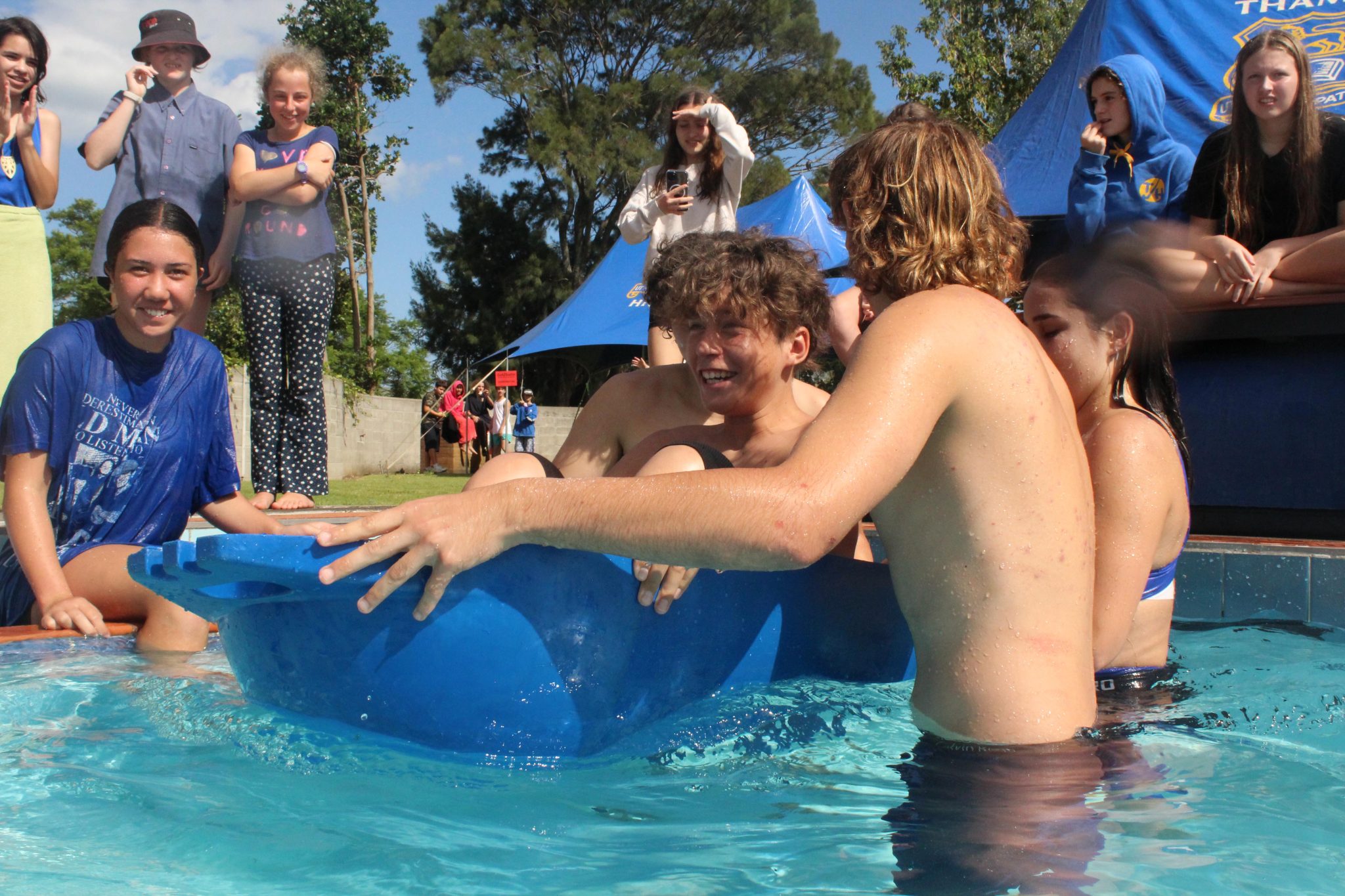 When you ask a Year 13 what the best part of swimming sports is, they say "the Mussel Buoy Boat Race".
So on Friday we made that memory again at our annual Swimming Sports. All Juniors began the day with some carnival type events then Seniors joined them for a range of traditional swimming races, House relays and novelty events.
It is about participation and house spirit for most students, for others it is a chance to strive for the Age Group Champion titles.
For the staff, it is a time to start the Staff vs Year 13 Challenges for the year. This year the staff we pipped at the finish line with Year 13 winning the relay by one arm length.
Congratulations to our Age Group Champions:
Junior Boys Champion – Isayah Boyd
Junior Girls Champion – Nova Sawyer
Junior Girls Runner-up – Nakiesha Peters
Intermediate Boys Champion – Austin Court
Intermediate Boys Runner-up – Lorenzo Yamamoto
Intermediate Girls Champion – Lexi Rohrlach
Intermediate Girls Runner-up – Romie Dargaville/Milla Sawyer
Senior Boys Champion – Eric Langeneckert
Senior Boys runner-up – Millar Morton
Senior Girls Champion – Jess Sara
Senior Girls Runner-up – Kyla Wilson